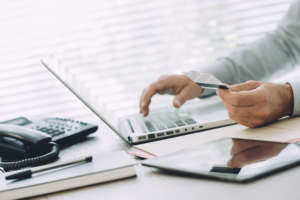 Our experts can guide you through the basics of establishing your new corporate entity, running your day to day bookkeeping, and evaluating or generating all accounting requirements.
Starting a new company requires a number of well coordinated steps in order to limit personal liability, obtain favorable tax benefits, and establishing an adequate corporate structure. In addition, when running a business, it is becoming increasingly beneficial to outsource many of your accounting and financial reporting operations, as well as state compliance activities, such as sales tax reporting.
Sosa & Arvelo can assist you in these processes so your company can focus on executing its core competencies.
Some of our corporate services include:
Entity Structure Advice
LLC State Registration
Operating Agreement
Federal Employer Identification Number
Bookkeeping and General Accounting
Financial Reporting
Tax Preparation
State Sales Tax Registration and Reporting