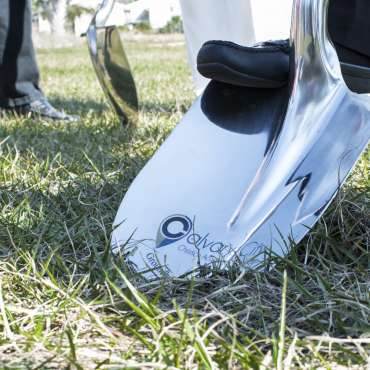 Orlando, Florida. Today the Sosa & Arvelo family joins in celebrating the inaugural construction site for the new facilities of the Calvary City Christian Academy and Preschool.
CCC Academy has been recognized for its teaching excellence and dedication to providing students with a wholistic approach to learning that includes a rigorous curriculum integrated with Christian values and teachings. Their administrative efforts and academic excellence, together with financial guidance by Sosa & Arvelo translated into a growing enrollment and the need for a larger space.
Our advisors, led by founding partner Eunice Arvelo, worked together with CCC Academy's administration, headed by the Academy's Principal Denise Vega and its Board of Directors President, Pastor Nino González, to identify a course for sustainable growth, which includes the construction of a modern multimillion dollar facility expected to house a larger enrollment in state of the art facilities.
"There's no greater satisfaction than helping the children of our community have a safer and more enriching childhood. Today we celebrate a step towards that goal, with the construction of a home where a greater number of our children can cultivate their intellect and spirituality.", expressed Eunice Arvelo. 
The new 15,000 sq ft building will be located next to the Calvario City Church at 2500 W. Oak Ridge Rd. Orlando, Florida with an expected inauguration in 2020.